Serving the Magnolia area since 1986.
Society of Samaritans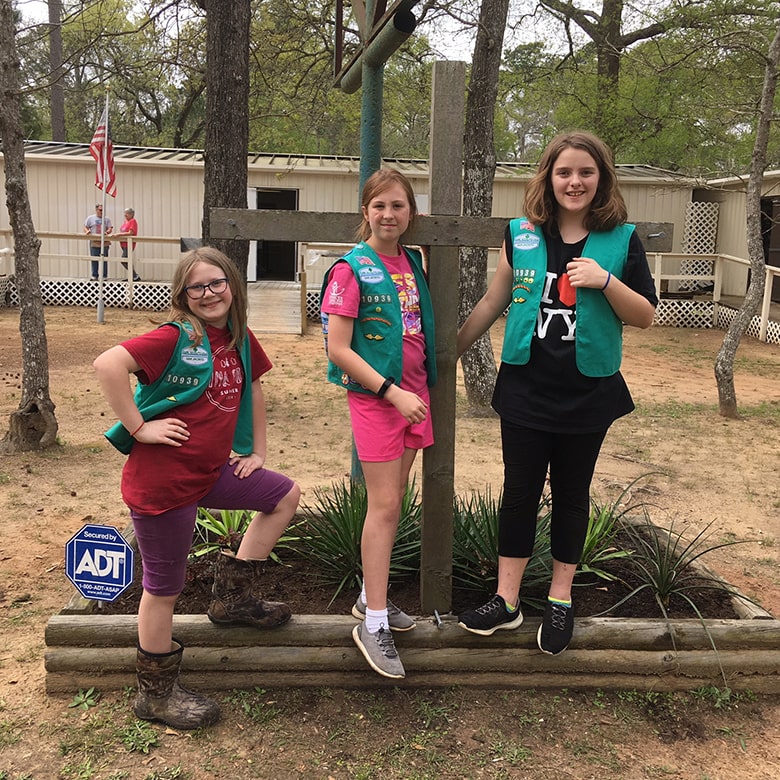 Who We Are
---
We partner with churches, governmental bodies, service organizations and the community to help meet the basic needs of our neighbors.
We focus on assisting our clients by providing food, clothes, household items, financial help with utilities and rent, prescription medication and other basic life survival requirements.
SOS is grateful to our friends and family, area churches, and civic organizations who consistently give back to the community where we all live. It is through your generosity that we can continue to make a difference in the lives of our neighbors. Your gift restores dignity and respect to God's children.
In 2022, SOS touched the lives of 63,518 neighbors.
2,228 individuals benefited from crisis assistance, including help with rent, utilities, prescriptions and gas vouchers
167 job seekers received training, mentoring, resources, and 68 job offers
2,580 vouchers given for clothing and household furnishings from The Giving Center
921 holiday food baskets distributed for Christmas and Thanksgiving
10,012 grocery carts filled by the Food Pantry with over 2 million pounds of food
1,700 children fed by the summer snack shack
Our Mission
---
MISSION STATEMENT
Meeting the needs of community with respect and compassion.
​We share the love of Jesus Christ by providing food, clothing, emergency financial assistance, job services, and disaster recovery relief to residents of the Greater Magnolia area.​
This is a community effort. The Society of Samaritans is simply an extension of the community in action, working together to assist people who are either disabled, disadvantaged, or unable to meet all of their needs.
SOS partners with churches, government, and civic organizations to make this happen.
---
VISION
To communicate and model the love of Jesus Christ through committed partnerships to address the physical, financial, social, emotional, and spiritual needs of our community.
Our History
---
In the early 1980s, Judy Everett, founder of Society of Samaritans Inc., heard an SOS call of distress. We don't know how the message arrived or in what form, but we are pretty sure it wasn't a telegraph. Judy received a clear message from the Lord: "Feed My Sheep." (John 21:17)
Read More
Judy looked around and found perfectly good used clothes in her closet. She checked her cupboard and found food she could give away. What she lacked, she bought.
Then, one day, Judy simply began giving away what she had to needy families. We don't know how they found out about her, but they arrived at her front porch to receive clothing and food. Neighbors noticed what Judy was doing and they began to pitch in. Slowly, the ministry began to grow.
Eventually, someone told some of the pastors in Magnolia. They helped Judy file for a 501 (c)(3) Non-Profit status. On May 23, 1986, SOS became officially known as Society of Samaritans.
Their first location was in the Country Barn located where the Magnolia Library now stands. Later they moved into a building where LasFuentes Mexican Food Restaurant is located on FM 1488. SOS then acquired some land at 603 Little Twig and used a mobile home to house the clothing distribution.
SOS moved its office and food pantry into a small building at the corner of Buddy Riley Rd and FM 1488 where the Jack In The Box is currently located.
In 2001, SOS relocated their offices and the food bank to the new West Montgomery County Community Development Center located on Friendship Drive.
Judy Everett passed away, but her ministry continues today. Each volunteer, each board member, each donor continues to respond to the call, "Feed My Sheep".
Society of Samaritans has won numerous awards including the Governor's Volunteer of the Year award in 1987 and recognition by the State of Texas via Senate Proclamation.
SOS is Community in Action
---
The Society of Samaritans is a coalition of church congregations and service organizations, which act together to operate a non-denominational center to help meet the basic human needs of the community. SOS is dependent for resources and operating funds upon donations from local churches, the community, Montgomery County Community Development Block Grant Funds, civic organizations, school drives, and grants. SOS is a non-discriminatory organization. It is concerned with assisting its clients, regardless of race, gender, or religious preference through the provision of food, clothes, rent/mortgage, utilities, prescription medication and other basic life survival requirements.
Read More
Our area of service includes the Magnolia ISD, Constable & J.P. precinct #5, and zip codes 77353, 77354, 77355 (includes the city of Magnolia) 77362 (only city of Pinehurst), 77316, part of 77356, part of 77447, 77484 (only the MISD attendance area of these zip codes). The office and pantry are located in the West Montgomery County Development Center provided by the Montgomery County Community Development Block Grant Funds. Our food distribution includes U.S.D.A. commodities. Office hours are Monday, Wednesdays, and Fridays from 10:00 AM to 2:00 PM and Tuesdays and Thursdays 10:00 AM – 4:00 PM. A Distribution Center is located at 603 Little Twig and open Saturday only 10:00 AM – 2:00 PM.
SOS measures its success by how well it meets the needs of the community and feedback from recipients. We accept donations such as clothing, household items, furniture and miscellaneous items at our Distributions Center on Little Twig. The clients who are in need of these items are given a voucher at SOS where it can be redeemed at the SOS Giving Center. If they do not have a voucher they can make a donation for the items they select.
Agreement with law enforcement agencies provides SOS with free labor by individuals needing to complete community service hours. The workers fill the need for help in our pantry and at the Distribution Center. Often individuals, who are assigned community service as a penalty for poor behavior, after being exposed to the needs of clients, return to do volunteer work with SOS.
"MEETING THE NEEDS OF THE COMMUNITY THROUGH HIS LOVE"