Feeding the hungry.
Society of Samaritans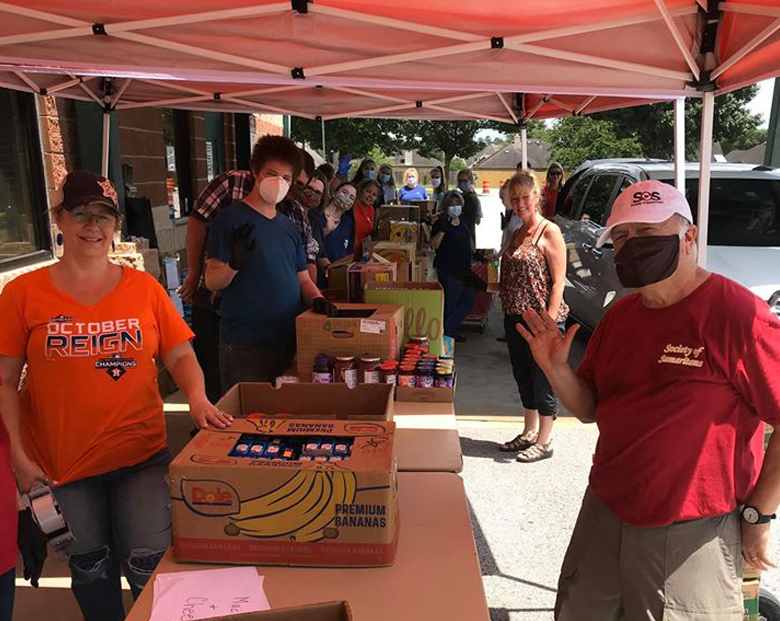 SOS Feed My Sheep Food Pantry is OPEN!
---
Our new hours are MON - FRI: 10am – 12pm
For the health of our community, we are filling grocery requests in a different way by using a Drive-thru Pantry Model.
When you arrive for Food Assistance at the Community Center, simply remain in your vehicle and a Volunteer will load your groceries into your car.
About Our Food Pantry
SOS Food Pantry is available to individuals and families who need assistance. It is located at the corporate office located on Friendship Drive. We partner with Magnolia County Food Bank and with the generous citizens of Montgomery County to provide food to families.
We do not discriminate based upon religion, sexual preference, age, ethnicity or race. Our mission is to serve all the community.
Our self-service Food Pantry allows families to select meat, produce, canned food, bread, pastries, desserts, and toiletries.
Donations are always needed and appreciated in many forms: financial contributions, non-perishable food, infant products including diapers and formula, personal hygiene items, paper products and cleaning supplies.