Household Financial Assistance
Helping families in crisis.
Society of Samaritans
SOS has been serving residents of the Greater Magnolia area and West Montgomery County for 37 years, providing food, clothing, household goods and financial assistance with housing costs, utility bills, medical expenses and transportation needs.
We generally can consider providing financial assistance under these programs every 6 months to residents of Montgomery county to help with these emergency needs: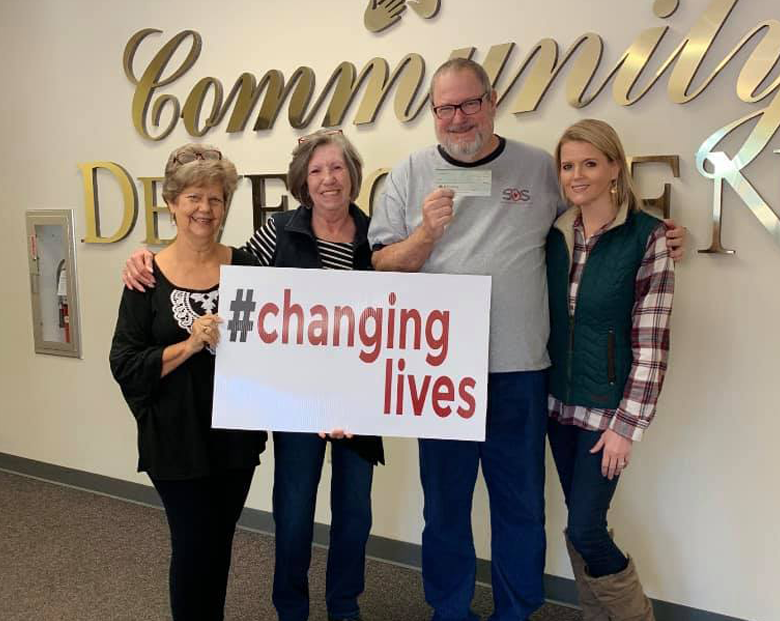 ---
Rent and Utility Assistance - We can assist with up to $200 toward utility (water/sewer, propane, or electric bills) or up to $300 toward rent within 7 days of the due date (so if the rent is due on the first day of the month, we can help beginning the last week of the month prior to the due date. 
Health Services Assistance - We partner with local providers and depending on funding availability, may be able to assist clients to obtain the following services:

Vision - Eye exam and single lens prescription glasses;
Dental - Dental exam and basic services;
Medical Evaluation  - Assistance in diagnosing and obtaining necessary services " determined on a case by case basis"
Mental Health Services - Coordination with Yes to Youth;
Prescriptions - Assistance in filling a prescription from your medical provider at Magnolia Pharmacy.
Medical supplies and equipment - Assistance in providing some medical supplies: call for details.

Gasoline Assistance - Vouchers for fuel for scheduled medical appointments and job interviews only (documentation and/or confirmation by telephone required).
Food Assistance
The SOS Food Pantry is located on Friendship Drive. We partner with Magnolia County Food Bank and with the generous citizens of Montgomery County to provide food to clients who live in the Magnolia ISD area of Montgomery County.


We do not discriminate based upon religion, sexual preference, age, ethnicity or race. Our mission is to serve all the community.


Our self-service Food Pantry allows families to select meat, produce, canned food, bread, pastries, desserts, and toiletries.
Financial Assistance Forms
Click the button below to access the SOS financial assistance forms and receive help. Please be sure to complete the Household Income Certification Worksheet and the Additional Household Member forms.